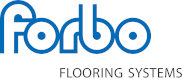 Eternal Original Vinyl
The Eternal Original sheet vinyl floors offer Forbo quality in timeless design. Design that has proven its practical value and is offered in wood, concrete and the colourful Smaragd range. Eternal Original will perform under almost all circumstances and is a hassle-free choice that will not let you down.
About Eternal
Eternal is a high quality heterogeneous sheet vinyl floor covering that fits all general purpose needs in various segments and applications. The collection presents an advanced range of natural wood, stone, textile and colourful designs along with some exclusive digitally printed visuals.
Product construction
Eternal is created around a nonwoven, fully impregnated, glass fleece core which provides dimensional stability and allows a lean-development approach, resulting in a sustainable compact, high tech base.
Adding to stability and determining the high quality standard of Eternal is the optimized calandered backing; a firm yet flexible layer to allow easy installation, even when coving is required or in wetroom applications.
The unique and innovative embossed wear layer ensures maximum wear resistance and provides optimal appearance retention.
Authentic designs
All of the Eternal designs are true originals, created by an in-house team of expert designers who translate the latest trends in classic, contemporary as well as modern and advanced flooring designs that cannot be distinguished from their original material expressions, like wood and concrete.
PUR Pearl and PUR Wood Pearl
For the majority of our designs Forbo uses it's proven PUR Pearl lacquering protection technique. The application technique for the lacquering layer assures an even amount of lacquering both on top and in the deeper areas of the embossing. It prevents the surface collecting dirt and is the best guarantee for quality and gloss consistency that ensures low maintenance costs.
New in the Eternal Wood range are 8 items that are introduced with a specific PUR Wood embossing, offering the best possible performance on an all over wood grain design with integrated Pearl effect. The mat embossed lacquer layer ensures the highest level of both chemical- and scuff resistance.
Phthalate free
All Eternal floor coverings are created with the highest environmental stands in mind using the best qualified virgin materials as well as controlled recycled content creating a closed loop production. In addition all items in the Eternal range are phthalate free.