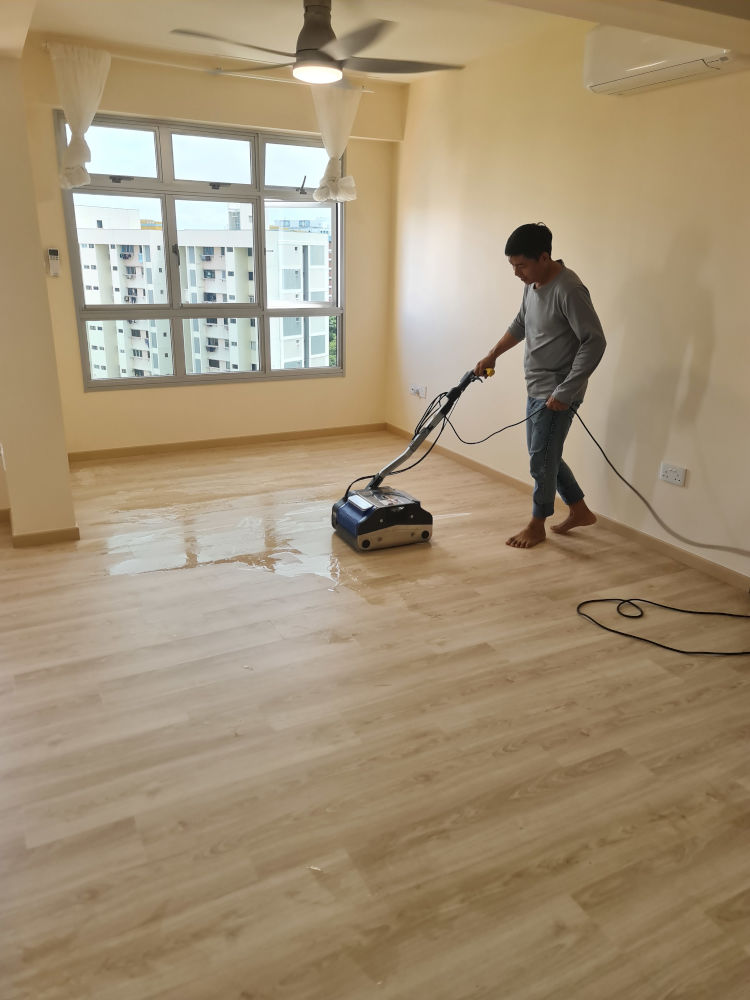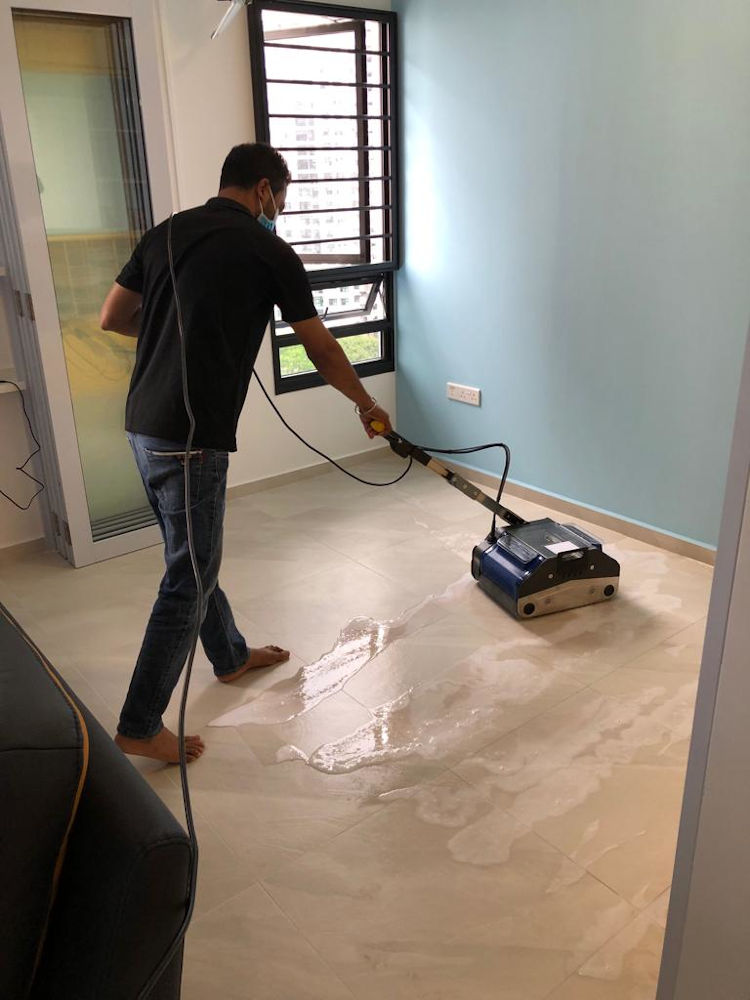 Deep Floor Cleaning
Regular mopping and cleaning removes surface particles and dust, but do you know that your floor absorbs grease and stains over time that cannot be removed easily even with daily mopping? That is why deep cleaning is essential, as it extends the shelf-life of your floor and makes it safe for users to move and run on it.
What Deep Cleaning Does
Removes trapped particles and dust
Cleans away surface grease and stains caused by cooking from inside and outside the house
Removes sticky residue of floor detergents and other cleaning agents trapped on surface
Makes the floor less slippery after the grease and stains are removed
Increases shelf-life of the floor by eliminating issues associated with the built-up grease and stains
Gives the floor a new lease of life by reverting it to its original state as much as possible
How is Deep Cleaning Done
All we need is one power socket, and we do not need you to move out during the cleaning process. Yes, you can continue with your usual stuff or watch your K-dramas while our guys take out the dirt off your floors. The machine produces lower sound than common vacuum cleaners!
Empty area by shifting furniture and obstructive items away before cleaning process
Start cleaning using our Deep Cleaning Machine
Water is sprayed onto floor automatically on surface before the scrubbing process
Excess (dirty) water will be collected back into robot's waste box
Mop cleaned area to remove excess moisture
Suitable Types of Flooring for Deep Cleaning
Most hard flooring (tiles – ceramic, porcelain, granite, marble, terrazzo, etc)
Solid timber flooring (parquet, teak, etc)
Resilient flooring (vinyl tiles or sheet – interlocking or seamless type)
Rigid flooring (SPC, laminates, timber decking)
Carpet (lower pile height recommended)
Linoleum (interlocking or seamless type)