LAFLOR LIVING Vinyl Sheet comes in different range to cater for all your requirements. Our vinyl sheets are in roll form, is eco-friendly while providing comfort & a modern feel to your room. Our vinyl sheets manufactured in Korea under high technology standards, are of good quality which allows easy installation and maintenance. About 50% PVC recycled scraps are reused in our vinyl sheets as our company constantly seeks ways to go green. Contact us to find our more.
Fast to install, overlay on existing is possible
Wide choice of designs and colours
Easy cleaning by sweep, vacuum or mop
Very durable & lasting
Aesthetically beautiful
Anti-contamination quality
Many functions
Slip & water resistant
Economical pricing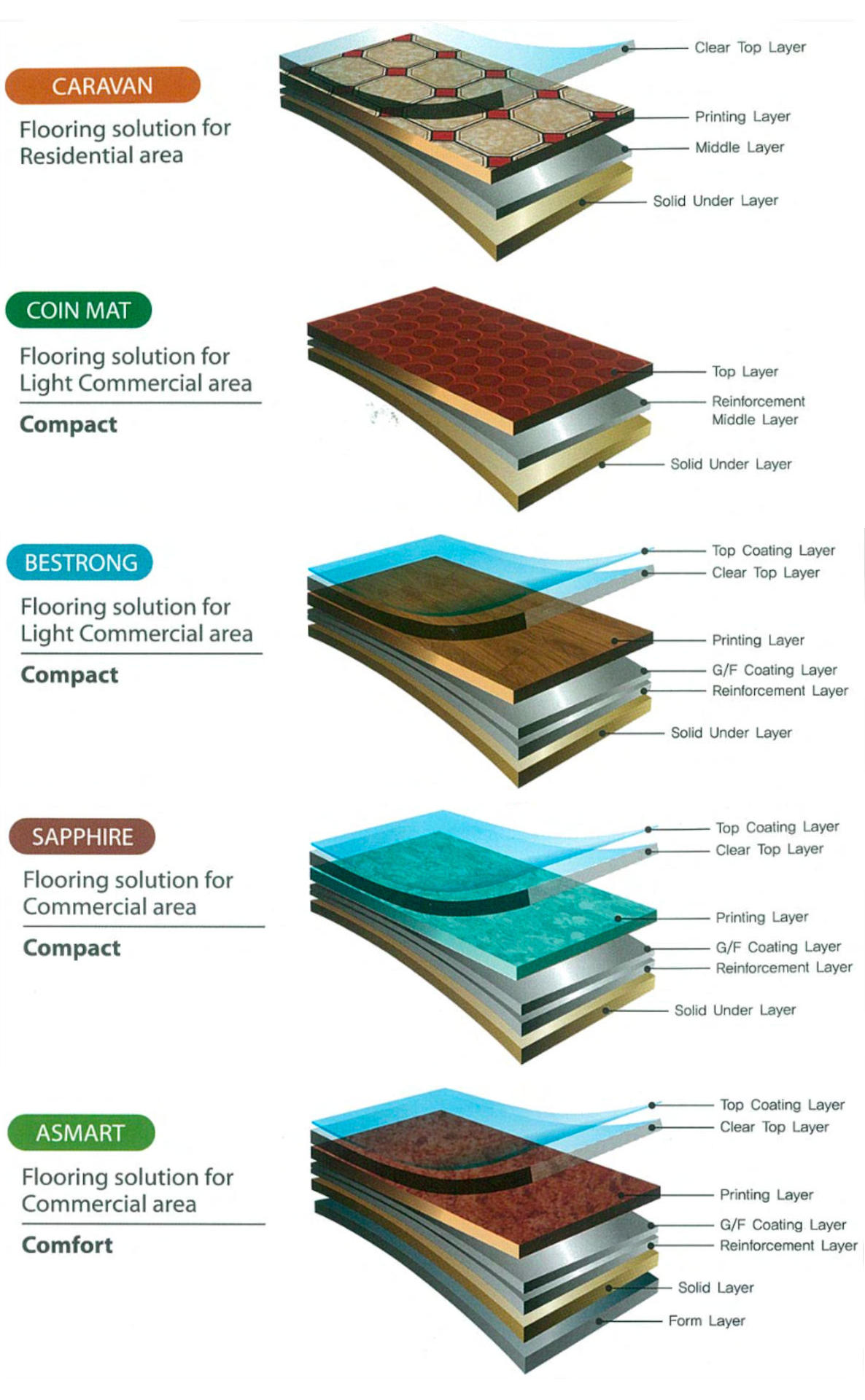 APPLICATION
LAFLOR LIVING vinyl sheet in roll form comes in several designs, thickness and colours are suitable for either temporary protection or long-term flooring . It is an ideal floor for homes, commercial offices , retail shops, construction sites, childcare centres, hospitals, exhibition halls, events areas and other indoor areas.
INSTALLATION
LAFLOR LIVING vinyl sheet can be installed over new and existing flooring, such as ceramic tiles, concrete, parquet or other structurally sound subfloor. Any cracks and uneven surface must be patched or leveled prior to installation. The subfloor must be dry, smooth and free of dust, oil or any substance that will affect adhesive bonding. For surface protection, you can apply liquid emulsion polish or waxing.
MAINTENANCE
Sweep or vacuum throughly to remove dust and dirt with damp mop and  cleaing materials.