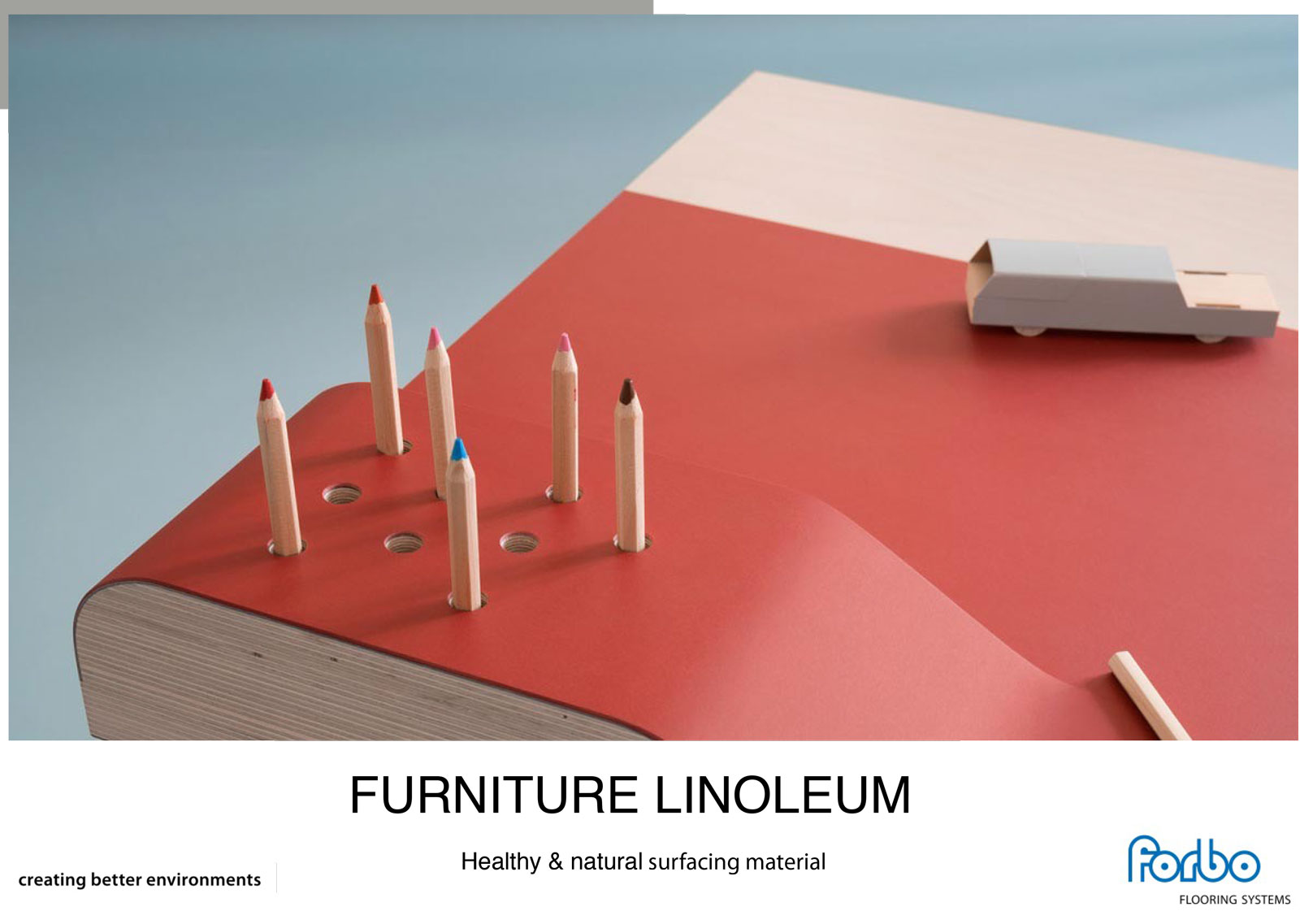 What is it
Furniture Linoleum is an organic surfacing material for furniture that functions similarly to conventional High-Pressure Laminates (HPL), but with greater versatility. Its benefits to health and environment makes it a valuable choice of surface finishing in today's society.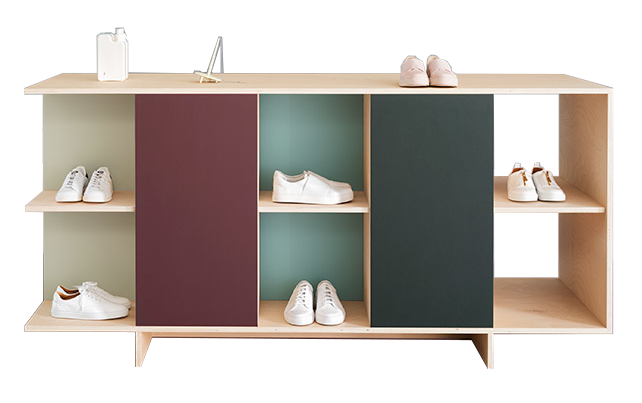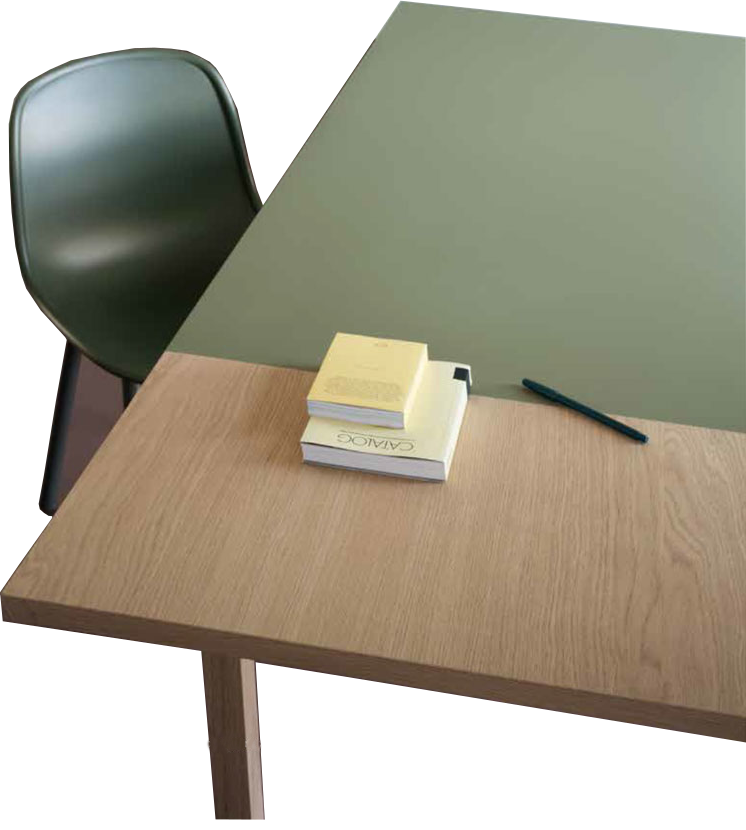 Benefits of Furniture Linoleum
Studies have shown that High-Pressure Laminates (HPL) – the most widely used surface finishing for furniture in Singapore – have a low resistance to bacteria, chemicals and corrosion. They also have a low fungal resistance and do not hold up well in environments where water and moisture is present.
Linoleum on the other hand, has often been dubbed the safest construction material in the world. Some benefits of Furniture Linoleum include:
Made with 100% natural ingredients, organic composition
No VOCs, toxic fumes, or harmful substances such as phthalates
Anti-microbial, deterring growth of bacteria on surface
Flexible, can be bent lengthways to 50mm diameter
Matt surface with sleek and warm finishing
Antistatic & anti-fingerprint marks
Pleasant surface texture to write on
Environmental-friendly & sustainable production
Can be installed without edge-finishing such as ABS
Installation & Maintenance
Furniture Linoleum can be applied easily on all common materials such as MDF, chipboard and plywood as well as steel or composite materials.
Download the Furniture Linoleum Installation & Maintenance Guide, Technical Specifications, and E-Brochure: